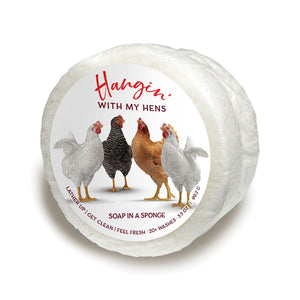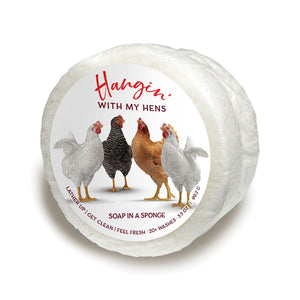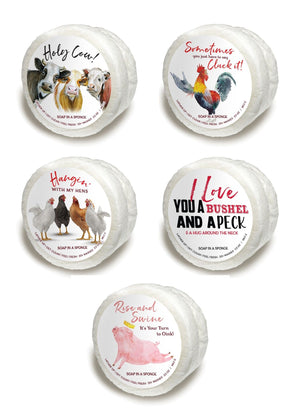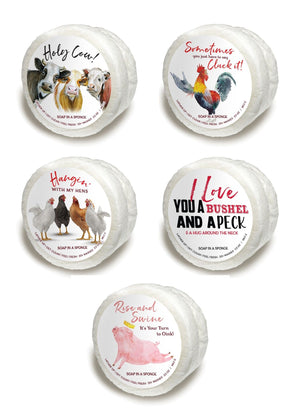 On Sale
HANGIN' WITH MY HENS Shower Sponge White | Seaside
Our NEW Funny Farm messages let you bathe in Down Home Goodness | 20+ showers.  
Get Clean, Feel Fresh & Smell Good 
Our sponges have been infused with our luxurious body cleanser enriched with aloe vera, olive oil, lemon grass, sea kelp extracts, and abundance of creamy that insures the ultimate in pampering. Transform an ordinary shower or bath with this all in one skin cleanser and body buffer that cleans and exfoliates at the same time.
Fresh, clean sea scents with breezy marine notes of saltwater tide and calming seagrass musk, warmed over sunny notes of Sicilian lemon, happy florals, tranquil driftwood and lazy ocean moss.