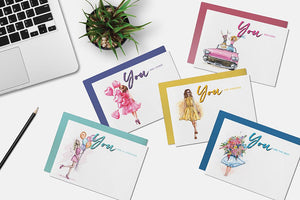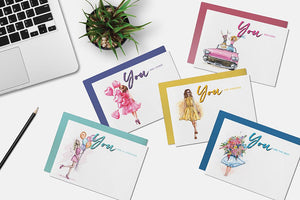 On Sale
Flat Notecards - You WOO HOO!
Noteworthy! (6 pack)
A Handwritten Note...Any Day!  Our Handy YOU notecards feature fun designs and messages that are a delight to send and a joy to receive.  Send a note of thanks or a little hello.  Words mean more when they are put on paper.
*Fun and Fresh "You" Messages 
*Heavy Paper Weight
*Size: 4 x 6 
*Premium Colored Envelopes