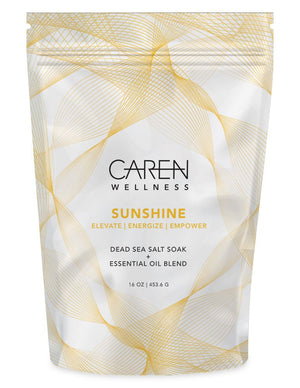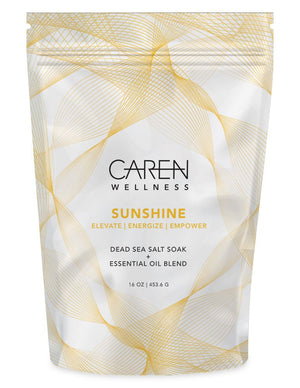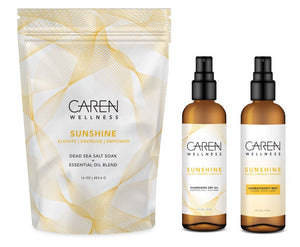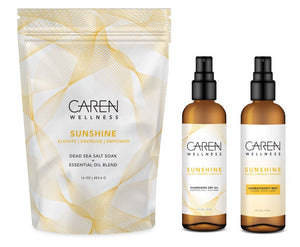 On Sale
WELLNESS - Caren SUNSHINE Dead Sea Salt Soak - 16 oz.
SUNSHINE   ELEVATE | ENERGIZE | EMPOWER
Dead Sea Salt Soaks + Essential Oils - Peels of Orange, Tangerine, Mandarin & Lemongrass
Oh HAPPY DAY!  
Turn your bath into a therapeutic mineral Spa with our 100% natural blend of Dead Sea & Pacific Sea Salts + our proprietary blend of Essential Oils + Aloe Vera.  Dead Sea Salts contains 10X more minerals than normal sea salt.  Minerals can assist in cleansing, detoxifying and offer powerful healing properties for the mind, body and skin. Experience the most amazing bath soak experience with our perfect blends.
All Natural, Cruelty-Free, Safe on All Skin Types, Made in the US