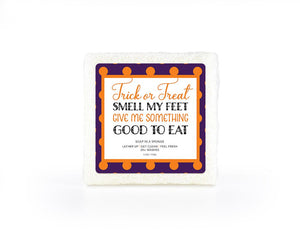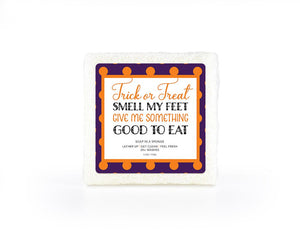 On Sale
TRICK OR TREAT SQUARE Shower Sponge - (Seaside)
TRICK OR TREAT, SMELL MY FEET,
GIVE ME SOMETHING GOOD TO EAT
Soap in a Sponge - Lather up | Get clean | Feel fresh
A blend of invigorating botanicals, moisturizers & soothing aloe vera infused in a hypo-allergenic sponge that will cleanse, exfoliate & hydrate the skin.  An abundance of creamy lather that ensures the ultimate in pampering. Transform an ordinary shower or bath with this all in one skin cleanser.
20+ Washes, Made in the USA